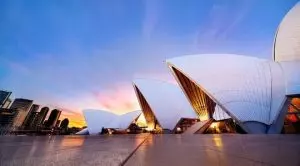 Australian bookmakers are disregarding the gambling laws of New South Wales (NSW) by promoting various enticements, such as free betting credits to their customers, new reports claim. So far in 2021, the state's gambling regulator has started legal action against 14 different sports betting operators for illegally advertising their services.
Last week, the latest operator that was found to be breaching the NSW advertising rules, SportsBet, was taken to the Downing Centre Local Court in Sydney and faced charges of five instances of publishing unlawful advertisements on the Internet and spamming a consumer with unwanted marketing materials.
Under the existing Betting and Racing Act, bookmakers in Australia are not allowed to offer any inducements to stimulate customers to open a betting account or place bets with local sports betting operators.
However, Marcel Savary, the compliance director of the Liquor and Gaming NSW, shared that some bookmakers were openly disregarding the state's gambling advertising laws. He further noted that a total of 119 charges of violating advertising laws has been brought by the regulator against 14 different sports betting operators so far in 2021. The figure represents a significant increase from 31 charges that were brought against 7 different sports betting companies in 2020.
Mr Savary noted that the NSW gambling watchdog consistently expressed concerns about gambling advertising practices of the local gambling sector. The regulatory body would continue to monitor bookmakers' compliance with these laws and take action to stop and prevent such violations, he pledged.
Sportsbet Faces AU$135,000 Fine for Breaching NSW Gambling Advertising Laws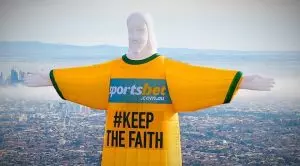 On November 5th, Sportsbet faced an AU$135,000 fine following a guilty plea to five charges for violating the gambling advertising laws of the state of New South Wales in the period from October 2020 to March 2021.
The company, which is currently the largest online sports betting operator in the country, had run an advert on social networks, including Facebook, Twitter and Instagram, offering its customers the chance to win bonus bets worth AU$10,000. Sportsbet also pleaded guilty to sending unwanted advertising messages by email to a customer even after he had unsubscribed from the operator's promotional material.
This is the third time Sportsbet has faced conviction, with the company suffering an AU$22,000 fine for breaching advertising law in March 2021. In each of the instances, the sports betting company has blamed the violations on human error or inadvertence.
A spokesperson of the operator explained that while the court accepted that the company had not broken the law knowingly and deliberately, it had fallen short of its regulatory obligations. Sportsbet's spokesperson further explained that the company took some measures to make sure that similar breaches would not occur again.
According to campaigners from the Alliance for Gambling Reform, operators from the gambling and sports betting industry were continually breaking advertising laws, knowing there was a small chance of being caught. Even if this happened, they knew they could only face small fines for their transgressions, so campaigners say it is not surprising that they continue acting in the same way every single time.
According to Dr Kate da Costa, Australian authorities should suspend gambling advertising altogether rather than expecting state regulatory bodies to monitor and control the promotions that are released by the industry.
In 2020, the NSW Office of Responsible Gambling released the results of research, saying that 81% of people in the state believe that the risk of people developing a harmful gambling addiction is increased by gambling advertising.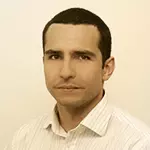 Daniel Williams has started his writing career as a freelance author at a local paper media. After working there for a couple of years and writing on various topics, he found his interest for the gambling industry.