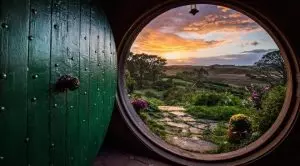 The New Zealand Lotteries Commission, also known as Lotto NZ, is seeking a new supplier of Instant Kiwi scratch tickets. It currently has a contract with Scientific Games but the deal will come to an end in the middle of 2022, so Lotto NZ is now trying to find another gambling company to ink a contract with.
According to a recently unveiled tender, the New Zealand Lotteries Commission sells between 40 and 45 instant scratch games under the Instant Kiwi brand on an annual basis. The operator that organises, conducts and promotes lotteries in the country, has managed to turn Instant Kiwi into an iconic New Zealand brand, which sells lotto tickets through the operator's retail network consisting of more than 1,300 shops. As revealed by Lotto NZ, Instant Kiwi lottery ticket sales accounted for an overall revenue of NZ$136 million in the financial year 2021.
The New Zealand Lotteries Commission revealed that the main goal of its Request for Proposal (RFP) is to seek a new partner to engage with the strategic development, design and programming, production, packing and shipment of games to the company's secure distribution centre in Auckland. Finding a new partner or partners would help it ensure continuous supply to the legal gambling market of New Zealand.
Lotto NZ Unveils Request for Proposal Phase for Instant Kiwi Scratch Tickets Supplier until February 4th, 2022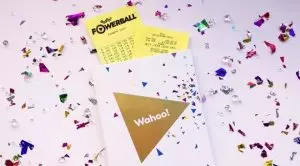 The Request for Proposal phase unveiled by Lotto NZ is set to end on February 4th, 2022. The company is expected to select a supplier soon after that, with the Tender Coverage being Sole Agency, which means that the individual agency is making purchases on its own behalf.
The New Zealand Lotteries Commission revealed that it was looking for a partner who valued the promotion of responsible gambling and would be able to work in collaboration with the company to achieve the sales objectives on one hand and make sure the potential for gambling-related harm is minimised as much as possible, on the other hand.
Lucy Fullarton, a spokesperson for Lotto NZ, explained that the Government procurement rules require the company to go out to market as soon as the aforementioned contract comes to an end. Ms Fullarton also noted that the operator was aimed at providing its customers with the best product at the best price. Furthermore, she noted that it was important for Lotto NZ to carefully manage its costs, especially considering the fact it was a business that donated all of its profits to the local community.
The company was recently troubled by payment processing delays. Late in October, it revealed it is going to seek new gaming technology as its current gaming technology contact is expected to expire in 2024. Any new supplier of the gaming technology would be required to cover the entire gaming environment of Lotto NZ – from retail point-of-sale terminals and peripheral devices to the content, analytics payment support, the major gaming system, security and cloud-based hosting.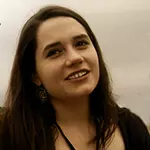 Olivia Cole has worked as a journalist for several years now. Over the last couple of years she has been engaged in writing about a number of industries and has developed an interest for the gambling market in the UK.