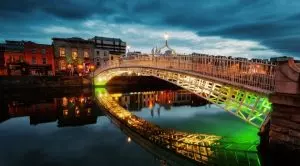 The Irish Government will see free bets banned in the country as part of landmark new gambling laws that were brought to the Cabinet on October 19th, while a new gambling watchdog is set to be established early in 2022.
The new gambling regulatory body will also receive powers to suspend or revoke gambling operating licences. The watchdog will also be able to freeze accounts, as well as block incoming payments to gambling providers. As part of the new gambling legislation, a social impact fund is set to be created to impose a levy on gambling operators that will be used to fund various measures to raise people's awareness of problem gambling and gambling addiction treatment.
As mentioned above, no more free bets will be available as part of the changes, and gambling operators will no longer be able to offer special enticements or VIP inducements for certain customers. Furthermore, the new piece of legislation also aims to impose stricter measures on gambling advertising in the country, under which rules regarding the time and frequency of gambling ads aired on TV, radio and other media channels will be brought.
Of course, enforceable sanctions for providers that do not make sure they are in line with the new rules are set to be unveiled, too.
Stricter Gambling Laws Aim at Providing Better Protection against Gambling Harm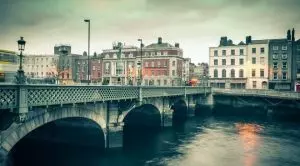 Reportedly, the new piece of legislation is lengthy. Both the Minister for Justice Heather Humphreys and James Browne, the Minister of State in the Department of Justice, have worked on the law.
As it was revealed that the new gambling law is set to impose a ban on the use of children or elements that may be found appealing to underage individuals in gambling adverts. The authorities have also taken into consideration measures to help vulnerable people stay away from possible harm associated with gambling. That is why a self-exclusion register is set to be introduced in order to allow people to restrict themselves from the services of gambling providers for some time.
For years, the country has been looking to impose stricter measures on the local gambling sector, as the existing Gambling Act has been unfit to serve legislative and regulatory purposes.
Earlier this month, the Assembly of Ireland revealed it sought to impose a blanket ban on the use of credit cards for gambling. The move, which was aimed at implementing the suspension on both brick-and-mortar and online gambling transactions, comes as part of the Government to provide better protection for people who find it hard to control their gambling habits and could spend more than they actually afford to. The Irish National Lottery has also taken steps to ban credit cards from being used for purchasing its products.
For the time being, there are about 55,000 adults who are considered problem gamblers in Ireland, while there are many others who are at risk to become addicted to gambling. The proposed measure seeks to protect exactly such people from facing gambling-related harm. In 2013, the Irish Government promised to do something to address the increasing gambling participation and problem gambling rates but so far there has not been much action on the matter.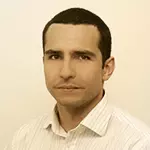 Daniel Williams has started his writing career as a freelance author at a local paper media. After working there for a couple of years and writing on various topics, he found his interest for the gambling industry.