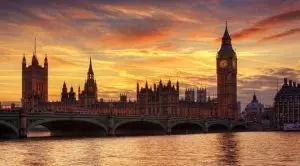 New research held by the UK price comparison platform NerdWallet has shown that British residents are currently gambling more than they used to before the coronavirus pandemic.
A survey into Brits' spending on gambling services was conducted by NerdWallet for the Safer Gambling Awareness Week in 2021 that is being held from November 1st to November 7th in the country. The research found that almost two-fifths of frequent gamblers (or, in other words, people who were engaged in gambling activities no less than once a month) have spent more on gambling services during the Covid-19 pandemic.
Reportedly, this figure increased only for people who gamble on a regular basis, with 63% of UK residents who gamble daily reporting that they started spending more time on gambling. According to the research of the price comparison website, this trend seems to be here to stay permanently.
Although the UK Government has eased the restrictions associated with the coronavirus pandemic, 62% of the NerdWallet survey's participants said their gambling habits had pretty much remained unchanged. Furthermore, 12% of the survey respondents reported that their gambling increased, regardless of the Government's decision to lift many of the public health measures that had previously been imposed on brick-and-mortar venues across the country.
Many Brits Unaware How to Curb Their Gambling Habits, Survey Says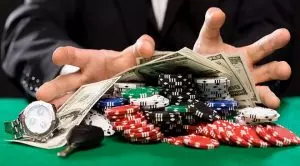 One of the personal finance experts at NerdWallet, Connor Campbell, has commented on the reasons behind the aforementioned increase in gambling despite the relaxed restrictions in the country. He noted that people's distractions were limited over the months of lockdown and it seems that Brits have found it hard to manage their gambling habits. Even more, their gambling habits developed over the last year and a half and it was hard for people to get back to some of their occupations from before the Covid-19 pandemic even as the UK Government is lifting the restrictions.
According to the survey held by NerdWallet, many Brits were willing to reduce the amount of time they spend gambling. The platform reported that 57% of people who gamble on a daily basis and 43% of the ones who gamble at least once a month were willing to tackle their gambling habits. At the same time, however, 42% of everyone who stated they wanted to change their gambling habits and start spending less time gambling had no idea how to do so.
Mr Campbell has shared that the findings of the latest survey of NerdWallet were important, especially during the ongoing Safer Gambling Awareness Week in the UK. He found it concerning that although people are willing to reduce their gambling, they either do not know how to use the tools available to help them or are fully unaware of them.
The personal financial experts further noted that many households are currently facing financial pressure from all directions, as the coronavirus pandemic has made it difficult for many people to adapt to climbing costs. Increased time and money spent on gambling services could only make things worse for such people, so they need to raise their awareness of the options they have to take control over their gambling or find professional help to deal with the process.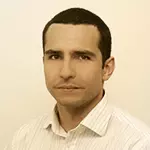 Daniel Williams has started his writing career as a freelance author at a local paper media. After working there for a couple of years and writing on various topics, he found his interest for the gambling industry.