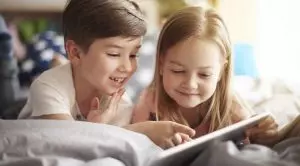 According to new research, children and young people find gambling advertisements published on social media significantly more appealing than adults.
A study, which was carried out by the University of Bristol, found that disguised esports gambling adverts and marketing materials were found quite fascinating by individuals under 25 years of age, as younger people associated them with positive emotions.
More than 650 British children, young people and adults participated in the research that took place between May and July 2021. The researchers broke down the age groups as follows: 210 children aged from 11 to 17 years, 222 young people between 18 and 24 years of age, and 221 adults aged from 25 to 78 years. According to the survey findings, most children and young people reacted positively to gambling advertising materials, whereas the majority of adults who were surveyed said they felt annoyed or wary of the adverts.
The research suggested that nearly half of the children (45%) and almost three-fourths of the young people surveyed saw gambling ads on Twitter no less than once a week. On the other hand, 25% of the children and 37% of young people who participated in the survey stated they were seeing gambling adverts on social media every day.
Dr Raffaello Rossi, who is one of the co-lead investigators of the study, said that the researchers were very concerned with the strong appeal that gambling adverts on social media have to children. He reminded that the earlier a person starts gambling, the more likely they will become a problem gambler in the future.
Social Media Gambling Ads Should Be Available Only on Opt-In Basis, Researchers Say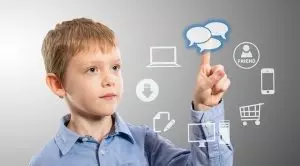 As part of the research, all 653 individuals were exposed to 24 different gambling adverts on Twitter, as the analysts wanted to investigate the emotional impact such advertising materials had on them. Researchers found that most of the adverts (19 of the 24) were found particularly appealing to underage individuals.
According to the researchers' findings, 15 of the 24 adverts triggered positive emotions, such as happiness, delight or calmness in children and young people. In comparison, such emotional response in adults was triggered by only 7 adverts. In addition, adult viewers were found to be four times more likely to experience negative emotions such as tension, anger or distress as a result of seeking gambling advertising on social media.
Also, esports gambling adverts were found to be more appealing to children and young people than to adults.
The report with the results of the survey has called for tighter measures to be imposed on all gambling-related content published in the country. Researchers also called for the UK Government to ban esports gambling advertising in order to make sure young Brits are protected against getting hooked on gambling or facing gambling-related harm. According to experts, gambling adverts on social media platforms should only be displayed on an opt-in basis.
Experts and anti-gambling campaigners have noted that all gambling advertising should be created and displayed in a way that is appropriate only for adult customers and not in a way that would make them more appealing to children.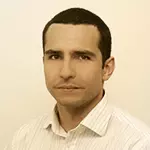 Daniel Williams has started his writing career as a freelance author at a local paper media. After working there for a couple of years and writing on various topics, he found his interest for the gambling industry.