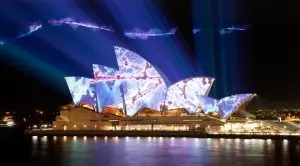 A new gambling study has revealed that online gambling has seen a massive increase in Australia in the last decade. A 2-year study funded by Gambling Research Australia (GRA) showed that the number of local people who gamble online, no matter if it comes to casual bettors or gambling enthusiasts, has been subject to a twofold increase in the nine years between 2010 and 2019.
GRA has been created as a national gambling research partnership between the Commonwealth, State and Territory governments. It is currently chaired by the Government of New South Wales (NSW) and funds various nationally significant projects. The contribution it made to the new gambling study is worth over AU$1 million.
One of the experts who took part in the research, Professor Nerilee Hing from the Experimental Gambling Research Laboratory of the CQUniversity, commented on the results of the survey. She explained that the rise in the popularity of online gambling coincides with new technology developments and the fact that people have access to a high-speed Internet connection, which makes it easy for them to gamble online. Furthermore, many people spend their time online where they are constantly being reached by gambling ads promoting various games, products, services, etc.
On the other hand, the various developments made by companies have made this form of gambling particularly appealing, especially to younger audiences who are also the most common customers of daily fantasy sports, esports, loot boxes, etc.
Adult Australian's Online Gambling Participation Rises in the Last Decade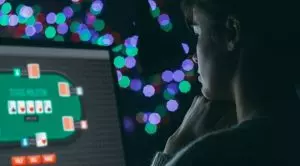 More than 15,000 residents of the country took part in the research, called "The Second National Study of Interactive Gambling in Australia". It found that the online gambling participation rate of adult Australians rose from 8.1% in 2010 to 17.5% in 2019. The study also revealed that the overall gambling participation rate shrunk from 64.3% in 2019 to 56.9% in 2019.
As explained by Professor Hing, the newest study also revealed the average Australian gambler's profile – a young man with better education than the average Australian who usually participates in different forms of gambling services.
Furthermore, she detailed the most popular forms of online gambling found by "The Second National Study of Interactive Gambling in Australia". It became clear that a little more than 10% of adult Australians prefer lotteries, making them the most popular form of interactive gambling services, followed by race betting (5.9% of adult Australians) and sports betting (5.9% of local customers over 18 years of age).
Commonwealth, State and Territory Governments Want to Tackle Gambling-Related Harm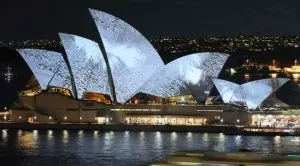 The increased online gambling participation rates, however, resulted in increased levels of gambling-related harm. The abovementioned research has been the first national study aimed at measuring the negative consequences that gambling services have on gamblers, their families and friends.
According to the research, approximately 9% of the entire adult population of the country has faced some kind of gambling-related harm, while about 6% have been negatively affected by compulsive gambling of a family member or a friend. Furthermore, it was also revealed there were twice as many people who suffered from online gambling harm than ones suffering from harm associated with brick-and-mortar gambling.
In order to make sure local customers are well protected against gambling-related harm, the Commonwealth, State and Territory governments have been working hard to introduce the National Consumer Protection Framework for Online Wagering. The aforementioned framework is set to make sure that all regions in the country are working in compliance with the best practices and take care of their customers' wellbeing.
The National Consumer Protection Framework includes a total of ten consumer protection measures aimed at tackling possible gambling-related harm for customers of online gambling services.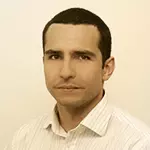 Daniel Williams has started his writing career as a freelance author at a local paper media. After working there for a couple of years and writing on various topics, he found his interest for the gambling industry.