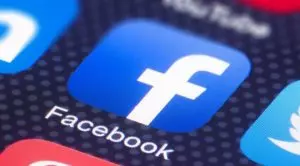 After earlier this year a lobby group warned that Facebook has been harvesting Australian teenagers' data and selling it to gambling, alcohol, vaping and dating apps advertisers, the organisation now warns that little has changed in the social media practices.
Back in April 2021, Reset Australia released an explosive report, alleging Facebook in allowing advertisers to target underage people on its social media platform with products and services that are considered inappropriate to their age, such as gambling, alcohol, smoking and extreme weight loss. Several months later, in July, the platform revealed that it would cease the practice and suggested that it had adopted a more precautionary approach in order to protect young people from possible negative effects.
Now, the director of data policy at Reset Australia, Dr Rys Farthing, shared that the only change implemented by Facebook is the one preventing advertisers to specify that they are willing to target children interested in their products or services. This, however, is set to be done by Facebook AI and the organisation raised a red flag that, given the power of that Artificial Intelligence, the move may actually make the situation for children even worse.
Dr Farthing explained that the result of the aforementioned actions would be exactly the same and Facebook was very well aware of this. Companies offering gambling, smoking, alcohol and weight loss products would not be able to openly ask the social media platform for underage users' data but they would be able to trust Facebook AI that would provide them with the necessary data.
Majority of Interviewed Teenagers Want to See Surveillance Advertising Blocked in Australia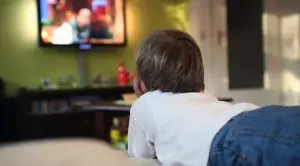 According to new research of Reset Australia, conversion application programming interfaces (APIs), such as Facebook Pixel and the SPK app, which are both considered among the most important parts of the Ad Delivery system of the social network, are still active on the accounts of underage users. This basically means such users are still able to see advertising materials that are customised in accordance with their interests.
The most recent survey conducted by YouGov on behalf of Reset Australia was held among 400 young people at the age of 16 to 17 across the country. The polling found that 82% of young people have been accessed by ads so targeted that they made them feel uncomfortable. Furthermore, over half of the teenagers who took part in the research (67%) preferred a complete ban on such surveillance advertising.
The new research comes at a time when the Federal Government completed its privacy review and unveiled plans to roll out an industry-drafted code aimed at ensuring better protection of children's data rights. According to Reset Australia, now it has become clear that Facebook cannot be trusted to assist the authorities while preparing a code that would prioritise underage people's interest, while it has already proved that it put its profits first.
Reset Australia's data policy director commented that Facebook had been caught red-handed using underage individuals' data to target them with advertising materials to companies offering services they would be vulnerable to, such as gambling, alcohol, weight loss and smoking. This is why Dr Farthing believes the social media company could not be trusted to draft a code aimed at providing children and their data with reliable protection against possible exploitation.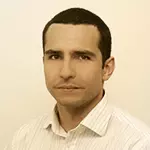 Daniel Williams has started his writing career as a freelance author at a local paper media. After working there for a couple of years and writing on various topics, he found his interest for the gambling industry.