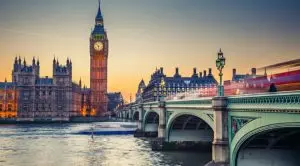 Laurence Robertson, a Member of Parliament from Tewkesbury, has received free sports events tickets worth £16,000 since the 2019 election. According to recent reports, the majority of these tickets were gifted to him by organisations associated with the gambling industry.
An investigation of Gloucestershire Live has revealed that Mr Robertson received 13 sets of free tickets for various sporting events over the last two years. According to the results of the investigation, seven of the trips granted to the Member of Parliament, which were estimated at more than £12,406, were given to him as a gift by gambling operators.
As reported by Gloucestershire Live, the majority of the sports events attended by Mr Robertson were for horse racing. He, however, also got tickets and hospitality worth £3,457 to Euro 2020's England vs Denmark game. The tickets in question were given to him as a gift by local gambling giant Entain.
Furthermore, the Member of Parliament also received Ascot race tickets worth £2,800 from the trade body of the country's gambling industry – the Betting and Gaming Council, Goodwood Festival tickets worth £1,650 from the Qatar Ministry of Sports and Culture, and Cheltenham race tickets worth £1,600. The Betting and Gaming Council was also found to have given him hospitality at Lord's worth more than £1.749.
Gambling Operators Trying to Build Strong Lobby to Support the Sector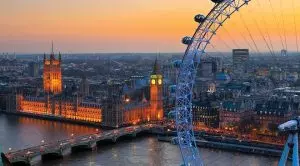 For the time being, UK laws do not suspend gambling companies from making such gifts to Members of Parliament, as long as the freebies are included in the Register of Members' Financial Interests.
As Casino Guardian wrote last week, Mr Robertson is not the only Member of Parliament to have received free tickets to sporting events since the 2019 elections took place. Actually, according to the aforementioned register, a total of 94 MPs have received an overall number of 168 sporting events tickets and passes. As revealed by the register, those gift tickets and hospitalities were worth over £209,750, with almost 50% of this amount being provided from organisations associated with the gambling industry.
Members of Parliament received a total of 44 sets of tickets worth a combined overall of more than £93,369.
Gambling operators have already been criticised for their attempts to befriend politicians by offering them either financial support or gifts in return to the Members of Parliament's support of the sector.
Recently, it became clear that a few MPs have even been hired by the gambling industry. Of course, these engagements do not necessarily mean that politicians and gambling companies have violated any Parliamentary rules, although some experts have raised a red flag that such appointments are not transparent enough.
For the last few years, gambling operators have offered various gifts, donations and hospitality to many Members of Parliament. What some analysts have been worried about is the fact that politicians have received incentives from the gambling industry at a time when the UK Government is working on a massive overhaul of the laws regulating the sector, and such gifts and hospitality could enhance the gambling lobby among MPs.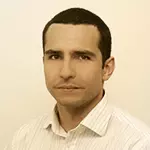 Daniel Williams has started his writing career as a freelance author at a local paper media. After working there for a couple of years and writing on various topics, he found his interest for the gambling industry.