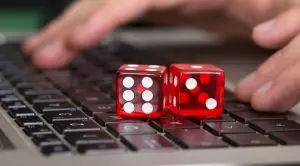 It is a relatively common practice for employers to suspend their employees' access to certain websites, including social media platforms, to prevent them from getting distracted by various stories and gossip published on such websites.
The popularity of online gambling activities has increased during the coronavirus pandemic, with many people preferring to enjoy such activities. While most of them do so in their free time, others have made an attempt to participate in online gambling services while at work. According to a new report that Metro released recently, more than 2,000 attempts to access online gambling platforms were blocked by the UK's Department of Health and Social Care in 2020.
According to data provided by a recent report, only 94 requests to access online gambling platforms were suspended between the period from June to December 2019. This number, however, rose to 2,081 in 2020 after the beginning of the global Covid-19 pandemic. As reported by media outlets, those are the blocked attempts to access gambling websites but there have not been any details on whether there have been any successful attempts and if yes, how many.
The UK Department of Health shared that the attempts to gain access to online gambling platforms have been flagged by the reporting system. However, so far there has not been any investigation to determine each of the individuals responsible. However, the Department of Health revealed that all breaches of the Acceptable Usage Policy for IT are reported to the competent manager even in case of unsuccessful attempts.
Access to Other Types of Websites also Blocked by UK Department of Health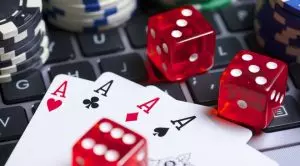 According to reports, the Department of Health blocked access not only to online gambling platforms but to other websites as well. An overall of 4,035 attempts to access various platforms was suspended last year. Besides the more than 2,000 customer attempts to access online gambling sites, the authority has reported more than 400 attempts to access peer-to-peer sharing websites. Furthermore, customers have made 724 attempts to access tools that could give them anonymity while browsing on the Internet.
The systems of the Department of Health and Social care have suspended about 239 attempts to access websites with spyware or other malware.
The body revealed that in 2020, another 186 attempts were associated with what it described as "tasteless" content, while 135 were associated with pornography websites. In addition, the filtering system used by the government agency has blocked a total of 126 attempts to gain access to online platforms that offered questionable and/or illegal content, while 15 attempts were associated with weapons and 7 attempts were reportedly related to illegal paraphernalia.
Still, online gambling platforms have been among the websites that have seen the largest number of attempts to be accessed by British residents even in places and situations that have not been considered the most appropriate to do so.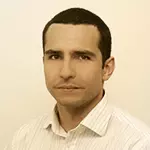 Daniel Williams has started his writing career as a freelance author at a local paper media. After working there for a couple of years and writing on various topics, he found his interest for the gambling industry.