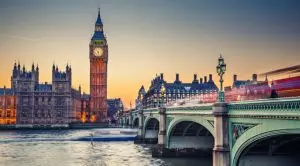 According to some new data published by the UK Gambling Commission (UKGC), about 25% of British adults aged 16 and older have gambled online over the past four weeks.
A total of 4,005 individuals took part in the study of the country's gambling regulatory body that took part. The study found that 25% of them had participated in some form of online gambling services in the previous four weeks during the course of the research from September 2020 to September 2021. That was an increase from some previous adult gambling participation rates, which were 18% in 2017 and 22% in 2020.
As the UKGC revealed, men were averagely gambling online more than women. Still, there has been a considerable increase in the number of British female gamblers over the last few years – women's online gambling participation rates rose by 3% from 2020, reaching 22%. There was also an increase registered in the 55-54 age group's gambling participation rates – from 18% in 2017 to 28% in September 2021.
The same trend has been registered in the age group of the oldest survey participants, aged 65 and above, with the participation rate of the group having risen from a little more than 11% in 2017 to almost 18% in 2021.
The gambling watchdog reported that retail gambling has seen a significant decline in favour of online gambling, which, on the contrary, has become more popular among British people in the conditions of the coronavirus pandemic and lockdown measures. The number of people who preferred retail gambling services has declined by almost 5%, from 28.6% to 23.9%, while the number of people who preferred to gamble online has increased by more than 7%, from 17.7% to 25%.
The latest survey of the UK gambling regulatory body found that the National Lottery has remained the most popular form of gambling in 2021, with over 26% of the gamblers participating in its draws. Other customers' favourites were online lotteries (12.8%), scratchcards (7.8%) and sports betting services (5.6%).
Problem Gambling Rates Register a Decline, but Experts Remain Concerned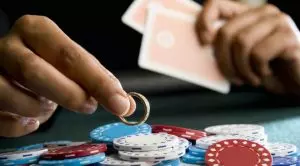 The results of the Commission's report have been found concerning by campaigners and gambling addiction specialists. According to them, the data provided by the gambling regulator is only "the tip of the iceberg", as there are thousands more people that gamble online and are expected to continue doing so.
Problem gambling experts have warned that online gambling could be extremely addictive, as it is easily accessible, extremely enticing and could easily be concealed, sometimes for extended periods of time. The fact that customers have been literally bombarded with gambling adverts has attracted more and more people from various age groups.
The increased online gambling participation rates of British people have triggered the reaction of experts and campaigners who have warned that gambling addiction can actually ruin lives. They have explained that problem gambling could not only cost people their jobs or lead to financial troubles but could also break apart their families, even though it often starts as a hobby.
Interestingly, however, the UKGC reported that problem gambling in the country has been reduced to 0.3%. According to the survey, the biggest decline in problem gambling rates is among male gamblers. The rate used to hit the 0.8% mark but is now 0.3%.
Also, the number of people who were considered to be at risk of developing gambling addiction has declined from 4% in 2020 to 2.9% in 2021. The number of people considered at moderate risk of developing problem gambling behaviour also declined to 0.7%. The UKGC reported there was not much of a change in the number of people who were at low risk of gambling-related harm.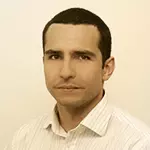 Daniel Williams has started his writing career as a freelance author at a local paper media. After working there for a couple of years and writing on various topics, he found his interest for the gambling industry.