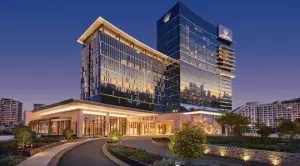 At the time when warnings regarding a gambler who had spent AU$2.5 million on electronic gaming machines available in a Crown Resorts' casino were made, the current boss of Crown Perth told the Western Australia Royal Commission that he was not much concerned with the situation.
Lonnie Bossi, the CEO of Crown Perth, explained that a casino employee told him that the gambler in question originated from an affluent family and owned some property, showing him a Facebook search to confirm their words. However, the WA Royal Commission that is currently reviewing the services of Crown Perth was told that no substantial investigation into the gambler's source of funds had been held. The casino staff also had not checked whether the casino patron had a potential gambling problem.
The gambler in question was Daniel Petkov, a former manager of Belmont bank, who faced a five-and-a-half-year imprisonment sentence in September 2018 over allegations of stealing about AU$3.7 million from Westpac to fuel his addiction to gambling.
Previously, the WA Royal Commission has learned that Mr Petkov had been offered to become a member of the Crown Perth's high-roller Pearl Room, where he would have been able to gamble bigger sums. The Royal Commission also learned that Crown Resorts' casino in Perth only suspended Mr Petkov from its gambling premises on the gambler's own request in February 2018.
Problem Gamblers Account for Much of Crown Perth's Profits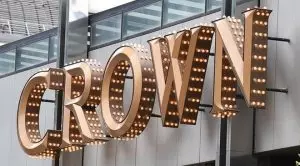 Crown Perth's boss told the Western Australia Royal Commission that he did not recall whether the casino had held an internal investigation following the arrest of Mr Petkov in order to get more details on how he had been able to spend millions in stolen funds without his wrongdoings to be detected.
This was the second time when Mr Bossi has been called as a witness by the Royal Commission that is currently investigating some alleged wrongdoings of Crown Perth. He has been the chief operating officer of Crown Perth since 2013, and in December 2020 got appointed to the position of chief executive officer.
When he last appeared in from the of the Commission, the investigators learned that problem gamblers accounted for up to 60% of the overall spending on Crown Perth's electronic gaming machines. The gambling terminals are also responsible for a big proportion of the total profits of the Western Australian casino venue.
Crown Perth's boss confirmed that customer spending on electronic gaming machines was pretty important to the casino, and not being able to operate such terminals would have an incredibly large negative impact on the company that could cost many jobs to the casino.
One of the Commissioners, Lindy Jenkins, asked Mr Bossi whether there still be some benefits in case electronic gaming machines were not allowed. According to her, some of the casino patrons who lose about 10% of their wagers on the terminals would be left with more money to spend on other things. Crown Perth's boss, however, explained that a large number of those players are also engaged in other forms of gambling, such as Lotto.
Mr Bossi informed the WA Royal Commission that he expected to be removed from the board that oversees the Australian gambling giant's casino but said that such a move had nothing to do with the casino's performance.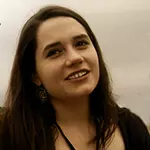 Olivia Cole has worked as a journalist for several years now. Over the last couple of years she has been engaged in writing about a number of industries and has developed an interest for the gambling market in the UK.